Nonprofits Exceed Fundraising Goals With Custom eFund Donation & Event Pages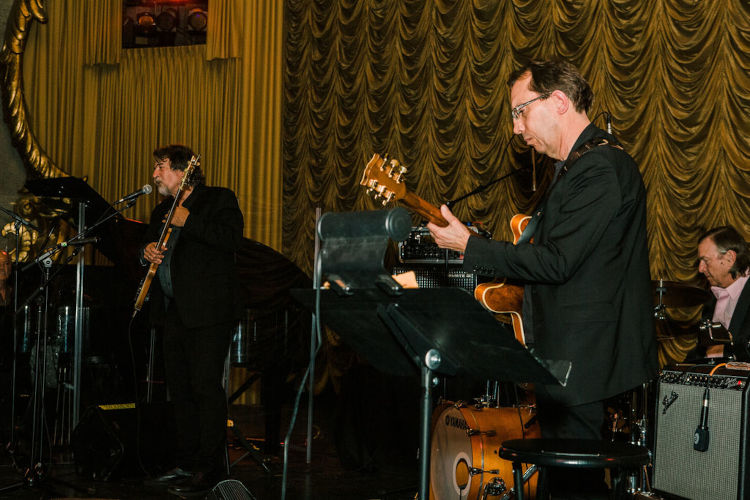 Executive Summary
eFundraising Connections, a leading political and nonprofit fundraising service, offers beautiful and engaging customizable event fundraising pages for nonprofits.
With the help of eFundraising Connections, Sacramento nonprofit Friends of Sacramento Arts (FOSA) sold more than 500 tickets to its "A Brubeck Jazz Music Celebration," nearly filling the historic Sacramento Crest Theater.
Features & Functions of eFund Event Pages Increase Ticket Sales
Our custom event page for FOSA helped the nonprofit exceed its fundraising goal by roughly $13,000.
When nonprofits sign up for an eFund account, they receive a standing donation page and unlimited event pages for specific fundraising efforts.
Our user-friendly interface includes:
Custom Event Pages
Unlimited Events
Customizable RSVP
Ticket Levels & Amounts
Donation Tracking
Free Events
Integrated Flyer
Fully PCI DSS Compliant
Low Fees
Add your logo, image, colors, and fields to make it easy for your supporter to give or buy event tickets.
"It did really build awareness for our organization, and we had good media coverage that enhanced our presence," said Allison Cagley, the executive director of Friends of Sacramento Arts.
Join our growing number of nonprofit success stories.
Contact Us
Nonprofit Success Story With Custom Event Pages From eFundraising Connections
With the aid of eFundraising Connections, the Friends of Sacramento Arts (FOSA) sold more than 500 tickets to the nonprofit's February jazz concert.
FOSA held "A Brubeck Jazz Music Celebration" on Feb. 2 at the Crest Theater in Downtown Sacramento.
The event honored cool jazz pioneer Dave Brubeck, who lived from December 1920 to December 2012, with a performance by the Brubeck Brothers Quartet led by Dave's sons, Chris and Dan Brubeck.
In 2019, FOSA planned to host jazz workshops with the Brubeck Brothers Quartet to help nearly 1,000 high school jazz musicians. Due to COVID-19, FOSA recorded the workshop and will be distributing it to local high schools.
The show invited the audience to "travel along the timeline of Dave's extraordinary life and career," according to the event flyer.
"It was very smooth," Allison Cagley, the executive director of FOSA, told eFundraising Connections. "I worked with BJ (McCullough), and we were able to download the data easily. I was able to take that information and upload it into my data CRM system so that way we could convert those ticket buyers into donors."
FOSA is a nonprofit arts organization focused on restoring arts education in public schools. The nonprofit seeks to host unique events that don't take away from other nonprofit organizations in the Greater Sacramento Area.
The Friends of Sacramento Arts Brubeck Jazz Music Celebration event page featured options for users to purchase tickets, various sponsorship levels, and an option to donate without attending.
eFundraising Connections Account Manager BJ McCullough said the goal of the platform's custom event pages and donation pages is the ease of use.
"We wanted to make the experience as easy as online shopping," McCullough said.
Donation pages have dollar contribution amounts and a custom field for donors to input their desired dollar amount, personal information like name and email address, and payment method details.
Custom event pages have similar attributes but with additional ticket selection and sponsorship options.
"We've launched custom QR code support to allow clients to display a direct link to their donation page online and in print media to collect donations on the go," McCullough said.
eFundraising Connections stands out from other fundraising platforms because it is a credit card processing platform. There is little to no cost to clients until they begin raising money with custom donation and event pages where the company receives a small percentage.
Cagley said her organization had an initial fundraising goal of $50,000, and with the help of the custom event page, FOSA raised roughly $63,000. She is excited to use the new QR code service for the nonprofit's next event in 2023.
"eFundraising Connections did enhance our visibility to folks that maybe prior did not really know anything about Friends of Sacramento Arts, but loved Dave Brubeck, and so came for that reason," she said. "BJ is just great, and she's super responsive. I'll send a question, and she's just right on it."
Our customer support team is ready to help you roll out your custom event page today.
Contact Us