Fully integrated donation collection, tracking, & reporting tools
We created a solution in collaboration with nonprofits and fundraisers to build a powerful management and reporting tool to save you time to focus more on fundraising.
Our easy-to-use interface enables you to reach financing goals successfully and ensures you receive accurate contribution data instantly.
Quickly launch customizable donation and fundraising event pages. If a question should arise, we offer a streamlined online help center and expert phone support so you can focus on maximizing your fundraising efforts.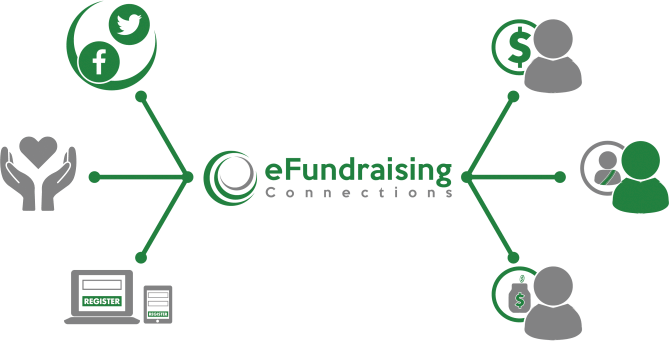 Raise More Money
Easily collect donations, set up and manage events, track donor contact data, and extrapolate data into actionable intelligence for your organization.
Custom Donation Pages
Build your donor base with custom donation pages that adopt your theme and imagery.
Custom Event Pages
Create customize event pages dedicated to helping promote your virtual or in-person fundraising events. With a fully optimized platform for accepting registration, ticketing donations, and sponsorship to support managing your events.
Reach Donors in Multiple Languages
Raise money in Spanish, Vietnamese, and more with the multi-language support built into our platform.
No Hidden Costs
eFund Connect offers zero start-up and zero monthly subscription fees.
Join Our Growing List of Nonprofits
What Our Clients Are Saying
eFund is the preferred choice for nonprofit events and fundraisers. Our clients know that we provide a unique experience that aligns with their nonprofit mission.

We're a credit card processing firm serving clients nationwide. We've helped create custom pages for regional Rotary Club chapters and civic leadership nonprofits to help improve returns on primary revenue-generating fundraisers.