eFundraising Connections is an online political contribution processing platform that makes accepting online contributions easy, fast and secure. eFundraising Connections was established in 2011 and has experience processing millions of dollars for thousands of local and federal campaigns.
We have designed our platform to make campaign finance compliance reporting simple and fast to meet the needs of a modern political campaign.
eFundraising Connections processes campaign contributions online through your website or in-person via campaign custom QR codes that send donors directly to your donation page. eFundraising Connections is also fully integrated with leading campaign compliance software, saving you both time and money.
eFundraising Connections is more than just a processing platform
eFundraising Connections does much more than just process credit card contributions. Our software development team is agile enough to customize solutions to meet the demands of any campaign. If we don't currently offer exactly what you need, please let us know and we will discuss what it will take to design a solution for you.
eFundraising Connections is backed by a team that understands the complexities of political contribution processing and reporting. Our account managers enroll in webinars hosted by the FEC on political reporting issues, to become knowledgeable about many of the challenges you face.
We are members of the AAPC (American Association of Political Consultants) and the CPTA (California Political Treasurers Association) and pride ourselves on staying on top of industry changes and the regulatory environment of political fundraising. We attend the annual conferences hosted by these organizations and support their efforts by sponsoring their events locally and nationally.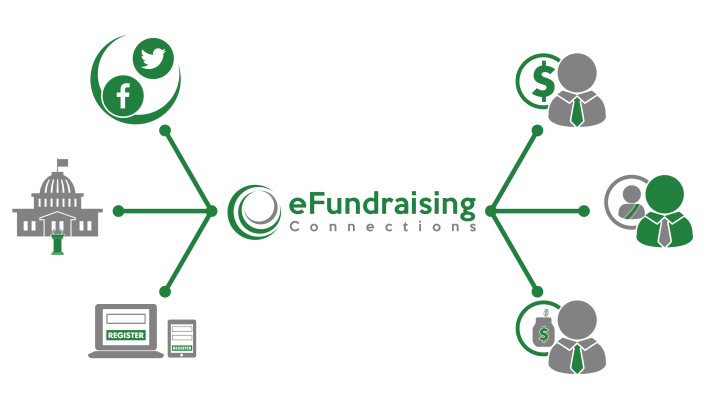 Partner with the eFundraising Connections team and give your campaign the strongest tools to raise more money online and win.

CALL US - (916) 790-6150