How eFund is streamlining the Donation Process
eFundraising Connections now makes collecting campaign contributions easier than ever with our one-click donation feature. After your supporters finish a donation they can create an account to have their credit card and billing information securely stored and protected for future contributions.
This time-saving feature allows your supporters to make contributions without the hassle of re-entering their information. Donors can also stay signed into their eFundID account to further streamline the donation process.
Donors with an established eFundID can also utilize the one-click donation feature to support entire political parties or campaigns that utilize eFund to process their political donations.
Sign-up today to get the most out of your supporters.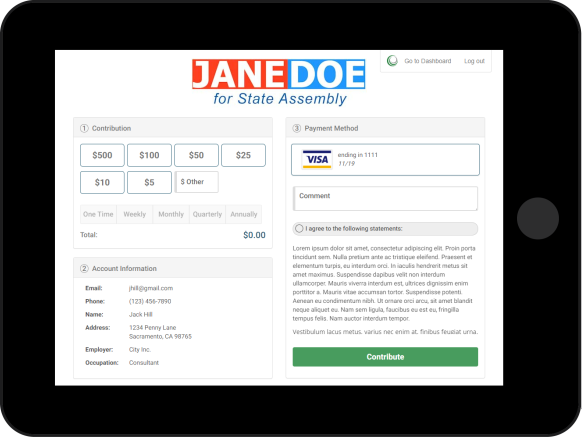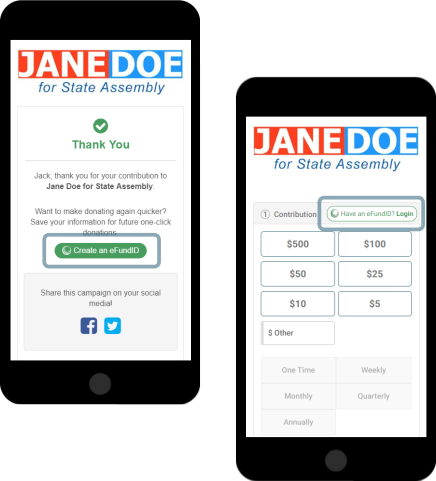 Setting up One-Click with your eFundID account
Submit a donation through eFund

Click "Create an eFundID" after your donation is processed

Create your eFundID for future contributions with an email and password of your choice

Confirm your email address to complete your eFundID Account

Stay logged into your eFundID to make donating quick and easy.