eFundConnect is the only fully optimized platform for accepting donations for political events. Think Eventbrite for politics. We merge the stringent compliance requirements with an easy to use event management and ticketing platform, which allows campaigns and political fundraisers to quickly and securely raise money for their events. When combined with our mobile credit card reader, campaigns can accept donations on the spot for the event, allowing the campaigns to raise more money securely with ease.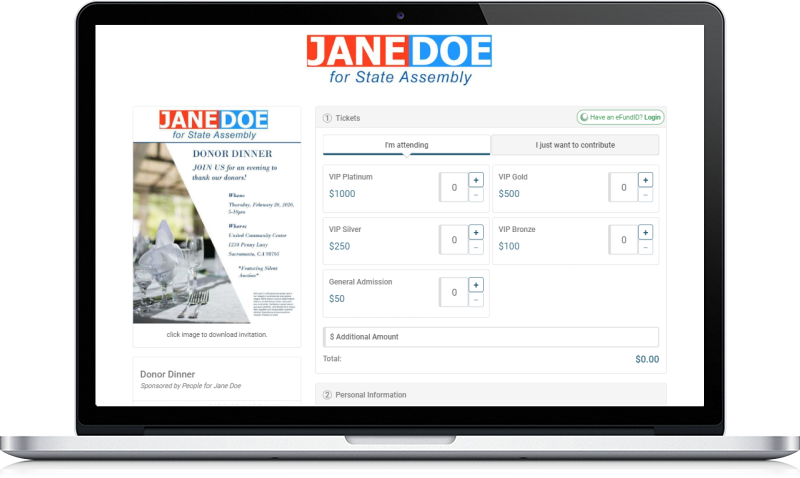 Ticket Levels and Amounts
Donation Tracking for Bundlers
"We are so glad we found eFundConnect. We have used Eventbrite, but it was expensive and didn't have the compliance features we required for our campaign. It was more work than it was worth. But with eFundConnect, we have all of the event features and options we need, especially creating the tickets! They make our jobs much easier, and it is cheaper for our campaigns!"
- Lindsey Seitchik, National Political Fundraiser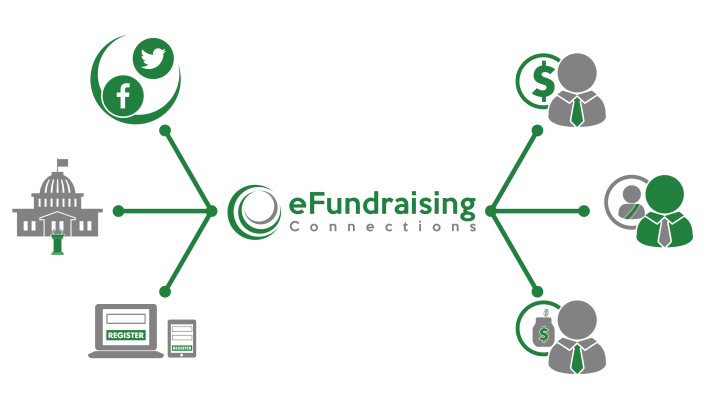 Event Donations Made for Politics
With our event pages, you get the full suite of benefits of the eFundConnect platform. From our 3rd party integrations to our compliance options, we have the comprehensive suite of tools to assist your campaign in raising money quickly, securely, and hassle free.